Aspen & Pinecone woodcarving, Vail
Vail Colorado, Custom Wood carving
Carved valance, Bozeman Montana
Wildlife carved valances above massive windows.
Custom Aspen Leaves Carving
Vail Colorado, Wood carving
Alpine Design & Decor, Vail
Wm Ohs, Vail Colorado, Wood carving
Carved Wood Signs, Colorado to Montana
Custom design, hand carved sign
Hand carved wing ornament, New York
Wolf or hand carved German Shepherd 
Deer and tendrils ornamental woodcarving
Double Helix Table Legs – CVDT Interior Design
Custom Table Top – CVDT Design
18th Century Style Top w Antique Finish
Bear Wood carving, Montana
Bear in tree wood carving in process
bear carving, Bozeman Montana
Bear in tree carving detail
Wolf Wood carving, Bozeman
Hand carved dog ornamental woodcarving
Bozeman Montana Wood Carving
Montana squirrel wood carving

Edwards Colorado, Wood carving
Colorado Custom Wood Carving
Edwards Colorado, Wood carving
Alpine/ Swiss Wood Carving
Woodcarving, Wm Ohs Showrooms. Vail Colorado
Stag Ornamental Wood Carving, Vail
Wm Ohs Showrooms, Vail Colorado
Custom Flowers & Vine Carving
Wm Ohs, Vail Colorado. Ornamental Wood carving
Southwest Shell and Rope Carving
Custom carved wood corbels
Custom Carved Bed Post, Aspen
Ornamental woodcarving and design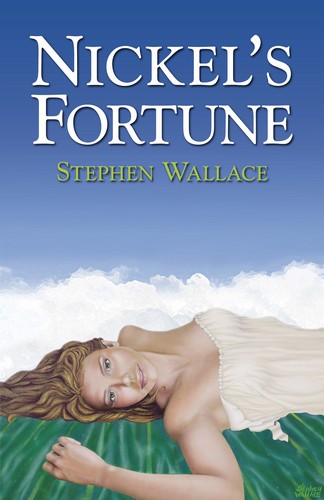 Nickel's Fortune: by Stephen Wallace
Hand signed copy of the science fiction love story by Stephen Wallace. This book is 244 pages, 48,770 words

Serving from Colorado to Montana, Stephen Wallace is positioned to service the design needs of residential, commercial and corporate clients nationwide. While offering a wide variety of luxe furnishings in styles from classical to rustic, much of the featured work has a mountain lodge design, being commissioned from ski resort areas such as Telluride, Vail and Aspen. Now serving Big Sky, Bozeman and the rest of beautiful Montana.
A professional in the interior design industry for years, Stephen has used his artistic gift, innovation and knowledge of different styles and masters to create pieces of taste and refinement and looks forward to collaborating with you!
© 2021 Stephen Christopher Wallace / All Rights Reserved