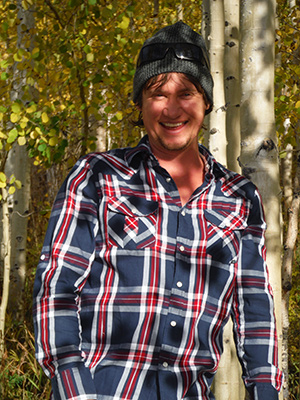 Good design and natural beauty. There's a tranquil pull to be around and about it. And good design, whether it be in a home or in the great outdoors, accentuates the authentic feel of a place. My work is in that spirit, to promote peaceful, positive spaces and compliment by design.
To design something, then step back and behold a finished work- It's just grand. I never really knew what I wanted to be, just always felt that I might be an artist. You know, dreaming big, creating and doing what you love. I guess that's what artists do.
Art, like life, can be oddly supportive of a beautiful paradox. So I'm happy to be in such a field. It feels like I'm just scratching the surface. I look forward to working with you!
Offering:
Hand carved architectural and ornamental elements
Wildlife, plant and floral carvings
Fine furniture
Custom cabinets
Built-in furniture
Mantels
Sculpture
Portraits
Design and drawings
Carved entrances
Minimalist Furniture
Moldings
Corbels
World Class Art
Oil Paintings
Science Fiction
Collaboration and commissions:
Working with each client's specific needs, the artist can produce a custom piece from existing drawings or he can draft shop drawings of prototypes and designs of his own to meet the client's specifications. He can produce varied plant designs such as vines and tendrils, flowers, aspen boughs and branches and many types of fruit, as well as wildlife designs of all kinds, such as deer, horses, bears and birds. Any of these can be used in architectural ornamentation, décor, or applications on cabinets and furniture such as beds, wardrobes, tables, armoires, etc.
Usually the client will provide a general idea of what is desired then a drawing will be drafted for approval. After the approval of the design, the building or carving begins. Upon completion, the piece is then either shipped or delivered for installation. Sometimes a woodcarving must be finished at another location, where the ornament will be installed.
The featured wing is an example of collaboration with a client from New York. The client wanted a sleigh bed with some unique features and we discussed incorporating animal parts into the bed. As the design progressed, the wings were carved at the ends of each bedpost to give an angelic appearance.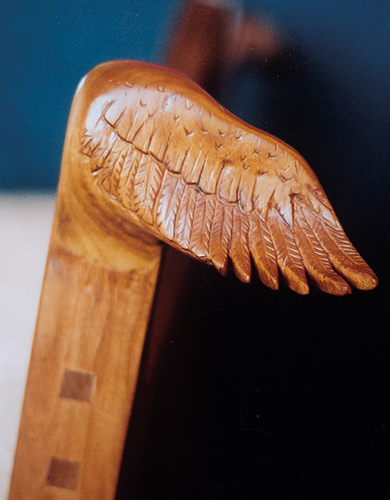 Integrity is in the details
Each piece of work is meticulously analyzed throughout the creative process by the artist. Designed to please and built to last, construction of cabinets and furniture is heirloom quality, from the mortise and tenon joinery right up to the finish. If the budget is restricted, the joinery and design can be changed to a more economical style, while maintaining structural integrity.
Different styles of finishes are available, water based or oil depending on the preference. For example, a piece can be distressed to accent age. Also a wiping glaze may be applied to accentuate the worn and rubbed look of an antique. The final finish is usually either lacquer or polyurethane, depending on where and how the piece is to be used and weather it will be near water.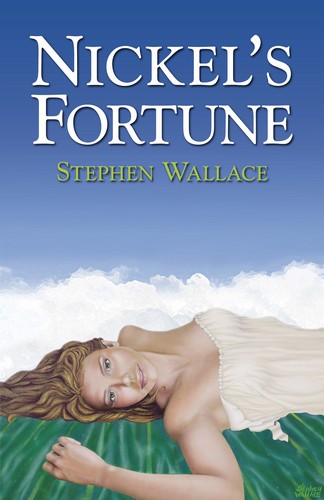 Nickel's Fortune: by Stephen Wallace
Hand signed copy of the science fiction love story by Stephen Wallace. This book is 244 pages, 48,770 words

Serving from Colorado to Montana, Stephen Wallace is positioned to service the design needs of residential, commercial and corporate clients nationwide. While offering a wide variety of luxe furnishings in styles from classical to rustic, much of the featured work has a mountain lodge design, being commissioned from ski resort areas such as Telluride, Vail and Aspen. Now serving Big Sky, Bozeman and the rest of beautiful Montana.
A professional in the interior design industry for years, Stephen has used his artistic gift, innovation and knowledge of different styles and masters to create pieces of taste and refinement and looks forward to collaborating with you!
© 2021 Stephen Christopher Wallace / All Rights Reserved