I would be happy to assist you with any questions you may have, including orders and warranty information. Shipping is included for first shipment of U.S. Skate Furniture and Minimalist orders only. You can reach me via the contact link   Each piece is designed and built to last, and holds a lifetime guarantee to the original customer under normal and customary use.
Skate Furniture
Elements such as wheels and trucks may vary slightly depending on current selection and availability but will hold to the original quality, design and colors of each order.
Custom Orders
A $175 design deposit is required to initiate drawings for your approval. The deposit will be credited to your order. Upon approval, a deposit of half the total amount will be required to initiate the project with the total amount due upon completion and photo verification and before shipment.
Delivery
Turnaround time for each piece is typically a few weeks but may vary according to size and design detail. Please take into account that due to the size and scope of some custom orders, turnaround time may take longer than usual.
Thank you for your interest, I look forward to collaborating on your next design project!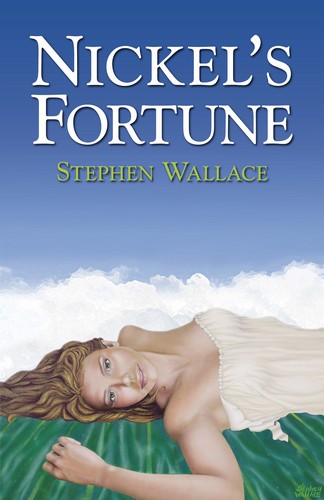 Nickel's Fortune: by Stephen Wallace
Hand signed copy of the science fiction love story by Stephen Wallace. This book is 244 pages, 48,770 words

Serving from Colorado to Montana, Stephen Wallace is positioned to service the design needs of residential, commercial and corporate clients nationwide. While offering a wide variety of luxe furnishings in styles from classical to rustic, much of the featured work has a mountain lodge design, being commissioned from ski resort areas such as Telluride, Vail and Aspen. Now serving Big Sky, Bozeman and the rest of beautiful Montana.
A professional in the interior design industry for years, Stephen has used his artistic gift, innovation and knowledge of different styles and masters to create pieces of taste and refinement and looks forward to collaborating with you!
© 2021 Stephen Christopher Wallace / All Rights Reserved