15 x 18 pencil & charcoal
Close up of bride – pencil & charcoal

Oil painting of my favorite chainsaw
Ornamental pencil drawing for a carving.
Pencil drawing for ornamental carving
Pencil drawing for ornamental carving
Cover art for Nickel's Fortune Novel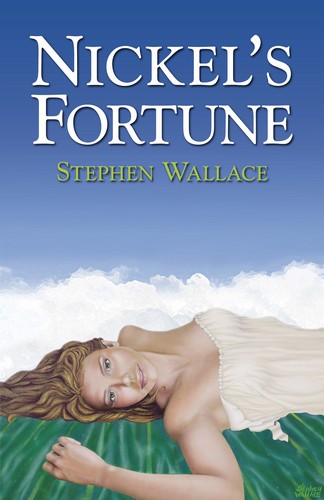 Nickel's Fortune: by Stephen Wallace
Hand signed copy of the science fiction love story by Stephen Wallace. This book is 244 pages, 48,770 words

Serving from Colorado to Montana, Stephen Wallace is positioned to service the design needs of residential, commercial and corporate clients nationwide. While offering a wide variety of luxe furnishings in styles from classical to rustic, much of the featured work has a mountain lodge design, being commissioned from ski resort areas such as Telluride, Vail and Aspen. Now serving Big Sky, Bozeman and the rest of beautiful Montana.
A professional in the interior design industry for years, Stephen has used his artistic gift, innovation and knowledge of different styles and masters to create pieces of taste and refinement and looks forward to collaborating with you!
© 2021 Stephen Christopher Wallace / All Rights Reserved